Central Air Conditioning
Question Topic
Central Air Conditioning Thermostat Issue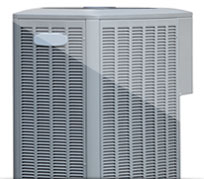 Home-Wizard™ calculates your ideal home care program to avoid problems with your Central Air Conditioning, but sometimes trouble can still occur. Here are answers to questions about central air conditioning thermostat issue.

QUESTION FROM Anthony Rodrigues
Why will fan run OK on "on" position but not come on when compressor starts and thermastat is set on "auto" position.
---

ANSWER FROM HOME-WIZARD
Dear Anthony:

I assume that you are referring to your central air conditioning system, right?

It sounds like you fan is working, and your compressor is working as well. But when you put your thermostat into the "auto" position, the compressor starts, but the fan does not. The simplest thing to check first is whether you have a bad thermostat.

Do you have more than one cooling zone in your home? If so, does this other zone have the same problem when it is in its "auto" position?

Home-Wizard.com