Clothes Dryer
Question Topic
Clothes Dryer (Electric) Noise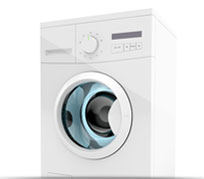 Home-Wizard™ calculates your ideal home care program to avoid problems with your Clothes Dryer, but sometimes trouble can still occur. Here are answers to questions about clothes dryer (electric) noise.

QUESTION FROM angelique
my dryer has developed a banging noise when it is running. it sounds like it's unbalanced, but it is sitting straight on the floor and nothing inside seems loose. is there something i can do to fix this?
---

ANSWER FROM HOME-WIZARD
Dear angelique:

It sounds like you your dryer may have a bad Blower Wheel, which is causing the banging noise that you are hearing (especially if the banging noise continues for a few sections after you turn your dryer off).

Hope this is helpful.
Home-Wizard.com