Heat Pump (traditional)
Question Topic
Heat Pump (Traditional) Won't Shut Off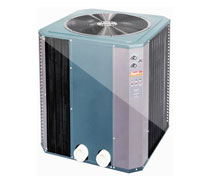 Home-Wizard™ calculates your ideal home care program to avoid problems with your Heat Pump (traditional), but sometimes trouble can still occur. Here are answers to questions about heat pump (traditional) won't shut off.

QUESTION FROM tbortizo3
I have heat pump for A/C in my home. The heat continuely runs and blows out hot air it will not shut off unless I shut the breaker off???? Can u help????
---

ANSWER FROM HOME-WIZARD
Dear tbortizo3:

If your heat pump is not shutting off, the first thing that I would suggest that you check is to see if your thermostat has gone bad.

Hope this is helpful.
Home-Wizard.com