Fireplace (gas)
Question Topic
Fireplace (Gas) Blower Not Working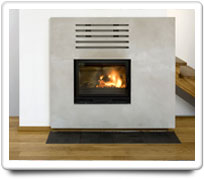 Home-Wizard™ calculates your ideal home care program to avoid problems with your Fireplace (gas), but sometimes trouble can still occur. Here are answers to questions about fireplace (gas) blower not working.

QUESTION FROM Fanless in Seattle
We have an Archgard Optima 30-1 natural gas fireplace insert. I had it partially apart the other day to clean. After getting it back together I have found that the in-built blower wouldn't turn on. Upon closer inspection I found that the sensor that sits in a bracket under the firebox had fallen out. Trying to get it back in place one of the terminals on the sensor contacted the fireplace frame & sparked/shorted. I got the sensoe back in place, but the blower still won't work. I thought I might hjave fried the sensor when it shorted out so I bought a new one from the manufacturer & it doesn't work either. Today I tried connecting the two wires that fit on the sensor terminals to see if the fan would work via a direct wiring.....it didn't. What do think is wrong? Is there a fuse I might have blown?
---

ANSWER FROM HOME-WIZARD
Dear Fanless:

Have you checked to see if you have tripped the circuit breaker or fuse for the power to your fan? A gas fireplace does not need electricity to run, but if it has a fan, then the fan will need power to operate. It is possible when you touched the wires together at the sensor, that it tripped the circuit breaker or fuse for the blower. If not, then it's possible that you shorted out your fan motor.

Hope this is helpful.
Home-Wizard.com