Fireplace (gas)
Question Topic
Fireplace (Gas) Inspecting Flue And Damper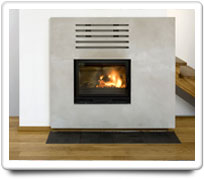 Home-Wizard™ calculates your ideal home care program to avoid problems with your Fireplace (gas), but sometimes trouble can still occur. Here are answers to questions about fireplace (gas) inspecting flue and damper.

QUESTION FROM Tony Symon
How do I inspect a fireplace flue And damper for problems, and how to correct any existing problems. My Fireplace is a very old wood & gas burning built in stone with a chimney.
---

ANSWER FROM HOME-WIZARD
Dear Tony:

Here is a webpage that walks you through the steps for how to inspect a fireplace flue and damper:

http://www.inspect-ny.com/chimneys/Chimney_Inspection.htm


Hope this is helpful. If you still need additional information, just let us know.
Home-Wizard.co
Fireplace (gas)