Fireplace (gas)
Question Topic
Fireplace (Gas) Cleaning Sand And Gravel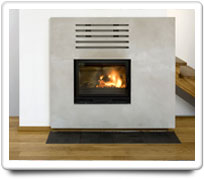 Home-Wizard™ calculates your ideal home care program to avoid problems with your Fireplace (gas), but sometimes trouble can still occur. Here are answers to questions about fireplace (gas) cleaning sand and gravel.

QUESTION FROM STACEY LEIGH MASON
I HAVE A MAJESTIC NATURAL GAS FIREPLACE WITH SAND AND GRAVEL IN THE BOTTOM THAT THE GAS FILTERS THROUGH AND HEATS UP THE GRAVEL TO LOOK LIKE HOT COALS AND FIREPLACE LOGS..... MY QUESTION IS HOW DO I CLEAN THE SAND, GRAVEL, AND LOGS TO RESTORE THE LOOKS LIKE NEW?
---