Fireplace (gas)
Question Topic
Fireplace (Gas) Gas Log Issues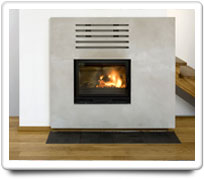 Home-Wizard™ calculates your ideal home care program to avoid problems with your Fireplace (gas), but sometimes trouble can still occur. Here are answers to questions about fireplace (gas) gas log issues.

QUESTION FROM Jeff Smith
I have a gas log in a fireplace (GTI GLS-24NG) and it will burn for 5 or so minutes then go completely out, pilot and all. I re-light the pilot, and when I turn on them main flame, the pilot goes out. If I wait 10 minutes, (letting it cool down?)then it will work ok again,( for 5 or so minutes...). Any suggestions?
Also, when the flame is on,it is completely blue. Is there an adjustment to make the flame yellow?
---

ANSWER FROM HOME-WIZARD
Dear Jeff:

I would strongly recommend that you NOT use your gas logs until you can have a trained technician come out and thoroughly inspect your unit. The problem you are describing could be a thermocouple problem, or it could be due to your unit being out of adjustment and your unit's ODS (oxygen depletion sensor) shutting it down because there is too much carbon monoxide in the room.

Either way these are issues which are best left to a professional.

Hope this is helpful.
Home-Wizard.com