Fireplace (gas)
Question Topic
Fireplace (Gas) Installation Suggestion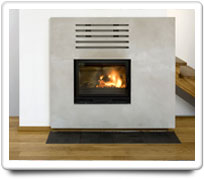 Home-Wizard™ calculates your ideal home care program to avoid problems with your Fireplace (gas), but sometimes trouble can still occur. Here are answers to questions about fireplace (gas) installation suggestion.

QUESTION FROM Bshipperbkbb1
I have a customer with a gas fireplace and here is the question...he has a 110 live power line coming from the wall switch that he want to install to the igniter and i refuse to do it because i am afraid it may cause serious damage or can result in death. The box doesn't show a ce mark! Anyway the gas fireplace came from a company called 'Stuart'.
---

ANSWER FROM HOME-WIZARD
Bshipperbkbb1:

I think you are VERY wise to be cautious about adding any wiring to a gas fireplace. A gas fireplace should only be installed in accordance with the exact specifications provided by the manufacturer for that particular unit. And you are correct, electricity and gas can become a very dangerous combination.

Hope this is helpful.
Home-Wizard.com